What are the advantages of professional sales van truck compared with tricycle selling goods?
Author:Chang Jie
Release on :2016-11-07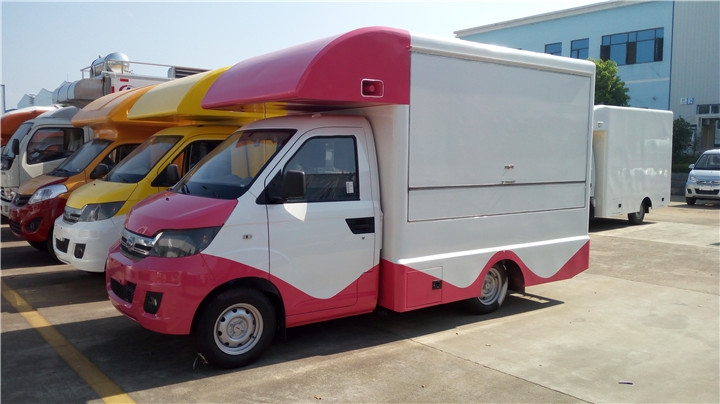 Today we recommend for everyone this sales truck is for the non-retail mobile retail market development of a multi-purpose van-specific vehicles.
Mobile sales truck
, with simple
structure, easy operation, economical and practical, is an ideal vehicle for enterprise outdoor promotion and expansion of sales outlets. It can also be used for the retailing
of mobile stalls such as general merchandise, flowers and bonsai.
Sales truck or ice cream car can park in the leisure square, pedestrian street, station, dock, campus, celebration site, sports venues, tourist attractions and other places. You
can also drive to the outskirts of the township, field production, sale, fresh health.
Mobile vans are installed in the side of the car can stretch telescopic air spring, so that the wing can be rotated around the hinge 85 ° to become sunshade roof.
Advantages of mobile sales truck compared to facades:
1) the facade of high rents, and not attract people's attention;
2) Mobilility;
2) cold drinks market is highly competitive, it is necessary to increase or find another way out.